Nickel company Talvivaara cuts staff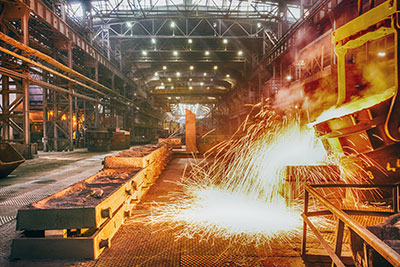 The representatives of the Finnish mining and metallurgical company
«Talvivaara» recently announced its intention to undertake the substantial reduction
personnel in view of the constant downward trend of Nickel prices in the world markets.
Now in the «Talvivaara» has about 600 employees, more than a third of which
the near future may lose their jobs or be forced to go on indefinite
vacation at your own expense. In addition, staff reductions can also affect the
three subsidiary Nickel Corporation: «Talvivaaran Kaivososakeyhtiö",
«Talvivaara Sotkamo» and «Talvivaara Exploration».
Recall that the company «Talvivaara» deals with production and
production of Nickel and zinc. It is in the «OMX Helsinki 25» (main stock
index of Finland) as a company with the highest stock liquidity. However, after
the recent resignation of the staff, followed by a record collapse in prices
on paper «Talvivaara». Now one share of the company's Nickel is unprecedented
low — less than 0.13 U.S. dollars per unit.
«In the mines
«Talvivaara» produced mainly Nickel, and prices on all world
markets remain stable and low» describe what is happening in the Finnish company.
«To preserve its position, the organization is obliged to reconsider
efficiency and reduce the cost of production. Offered by us
unpopular is almost the only option
to stay on the market of nonferrous metals» — commented the representatives of the
top management Nickel Corporation.
Mines «Talvivaara» — the largest Nickel assets
Finland. Mine is located 22 kilometers from the community of Sotkamo and 28
km from the town of Kajaani. The annual production capacity of the asset is more than 10
million tons of ore, which contains about 0.22% of Nickel, about 0.13% of
copper, percent zinc, and a few hundredths percent of cobalt. Ore from pits
«Talvivaara» mined open pit and extraction of metals from them
is produced by leaching.