An expert assessment of the world market of aluminium remains bleak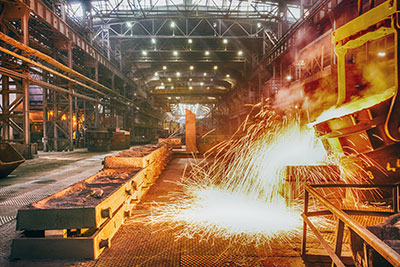 Despite recent measures to reduce production volumes
aluminium made by manufacturers of this metal worldwide, global
the market share continues to absorb its excess. According to analysts «Goldman
Sachs», to blame a large-scale increase in the number of Chinese aluminium smelters
providing a presence on the trading floors of products with a small
cost. Experts also believe that the factor uncontrolled «breeding
capacity» can threaten the established balance of supply and demand in major markets
the «winged metal», which further adversely affect
pricing in the sector.
Businesses that are not able to dramatically reduce the cost of
production of aluminium, can in the foreseeable future to be ejected from the market. Price
the metal will remain stable and low, any tendency to increase the cost
(due to the closure of small plants) will be offset by the large storage
stocks. To change the situation on the market can only review foreign policy
trade aluminium in China.
In the more distant future — according to some experts
the situation changes incompletely. For example, analysts of «Boston Consulting
Group» had previously said they did not rule out reviving demand for primary aluminium in
the next decade, which is expected to increase by 4−5%
per year and by 2017 will reach 55−57 million tonnes. At the same time
experts say the world aluminium production by 2017 may exceed
figure 67 to 69 million tons, which means that the market will continue to experience
a significant oversupply of the metal.
Recall that according to the «International Aluminum Institute» in
this year saw a slight decline in aluminum inventories on the world
the market: in may 2013 compared to may 2012, this figure decreased by
147 thousand tons. In comparison with the previous month, world stocks of aluminium
decreased by 38 thousand tons, but it is not stabilized the price of the resource.
According to the Federal state statistics service
Russia, since the beginning of this year, domestic enterprises steadily reduce
volumes of production of primary aluminum. The production of aluminum alloys in
country (goods with higher added value) increased more than
than 10%. Market analysts non-ferrous metals believe that such measures
uses the majority of the producers resource in the world, and this trend may
persist, at least until the end of 2013.