Lenders Novosibirsk tin plant continues bankruptcy proceedings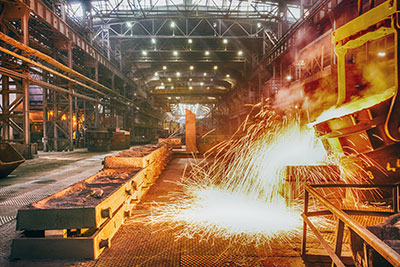 At the end of last month creditors «Novosibirsk tin
plant» (NOC) adopted a resolution on the introduction of next stage of the procedure
bankruptcy — the bankruptcy proceedings. According to Victor Kugusheva
— Trustee in the case if the hearing will be
approved lenders expected the decision, the plant may be sold
property complex: its structure and equipment will be peer review and
will be offered for sale.
To date, «Novosibirsk tin works»
owed to its creditors in the order of 2 billion rubles, and the adoption of the above mentioned solutions
they will be able to return only part of this amount. According to Elena Ermolaeva —
the Director of «RID of Analytics», a basic value among the assets of the plant has
the land on which the enterprise is located (in this area it is estimated at
50−70 million rubles per hectare).
We will remind that the Novosibirsk oluwatomisin is
a monopolist of the market of tin and solders in Russia. However, in the last 4−5 years
the volume of production at the plant is fast declining. For example, in 2012,
year they produced only 900 tons of commercial tin (compared to the 1018
tons in 2009).
According to Dmitry Baranov, leading expert UK «to Finns
Management», production problems at the plant appeared because of shortage
the raw material base. As you know, the reserves of tin are exhausted, a
Russian mining and processing plants were closed and transportation of enriched
ore is not cheap in view of large distances, therefore to obtain the raw material from
foreign suppliers for NOC is extremely profitable.
In June 2010, «Novosibirsk tin combine» filed in
Arbitration court the claim about own bankruptcy, putting the cause
insolvency the objective conditions of doing business. Already
then his debt to creditors was more than 1.7 billion roubles (from them before
banks — about 0.5 billion rubles). As can be seen from the financial reports
Novosibirsk revocability, in the period from 2005 to 2009 supply
concentrate tin at the company fell by almost 23 times, which was the main
the losses of the plant.
Andrew Schenk — analyst «Investkafe» — believes that
date the decision to liquidate the company to its creditors do not
profitable. «They'll probably try to create a vertically integrated
production through the purchase of licenses for development of deposits of tin and became
owner of MCC for the treatment of ores (after all, to purchase raw materials abroad very
expensive)» — commented the expert. «But in this case, the plant will
you need to invest at least another 1−1,5 billion rubles. An attempt by creditors to sell
someone knock unlikely to be successful, because the price of tin since the beginning of 2013
fell by a third, and similar asset of little interest to investors, so
to recover production efficiency, the new owners will have
independently» — says the expert of Agency business analysts.