Company Rio Tinto started exporting copper concentrate from Mongolia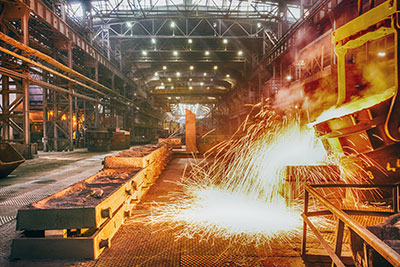 As representatives of the company «Rio Tinto», the organization
start exporting copper from the Mongolian field «Oyu Tolgoi». According to
analysts, this may mean the establishment of relations between the current
the government of the Mongolian Republic and the owners of the Australian-British Corporation
after the current President of the Central Asian country was re-elected
for the next term.
It is known that the mine «Oyu Tolgoi» is a leader in
management plans for the Rio Tinto new to mining company
minerals and programs for reducing dependence on raw materials from purchase
ore, which today covers more than 80% of gross profit
of the Corporation. In addition, the field «Oyu Tolgoi» is also very important for
economy of Mongolia, after all, according to experts, it can provide about
third of the current GDP at the peak of their operational capacity, which
is expected in 2020. The income from the Deposit — according to
representatives of the Australian-British concern, the country will not receive
a decade: Jean-Sebastian Jacques — the General Director of the copper
unit «Rio Tinto», in your recent statement said that, with the right
development, «Oyu Tolgoi» will bring a stable income for many future
generations of inhabitants of the country.
Earlier media reported that the obtaining of copper concentrate
«Oyu Tolgoi» company «Rio Tinto» started in January of this year, and
the beginning of commercial development of the site, the organization has planned for
the end of the first half of 2013 (if you will allow some
outstanding issues with the Mongolian leadership). The ceremony of sending the first batch
copper concentrate was appointed on June 21, but the shipment has been cancelled (for
the day before the event) the decision of the government of Mongolia. Meanwhile, the authorities of the Republic
and representatives of the company «Rio Tinto» for several months working on
the settlement of disputes in the field of costs of financing, and, according to
experts, recently the leadership of Mongolia, the question was raised about banking contracts
«Oyu Tolgoi».
As follows from recent statements by Jean-Sebastian Jacques, on
today his company has received all permits and approval
the Board of Directors of «Oyu Tolgoi» (which includes representatives of the management
country) for subsequent export of copper concentrate.
Recall: a division of Rio Tinto — «Turquoise Hill
Resources Ltd.» — owns two thirds of the shares of «Oyu Tolgoi», the rest of the papers
owned by the government of Mongolia. Tsakhiagiin Elbegdorj — President —
the end of last month was re-elected for the next term, is estimated
political analysts — supposed to mean the coming of political stability in Mongolia (as
it is expected that now the government will be able to resolve issues in the field of mining
industry and foreign investment). In «Rio Tinto» we hope that these
the event will help the company to ship copper concentrate from Mongolian assets
sufficient quantity and without interruption.