The marked increase of copper prices on world markets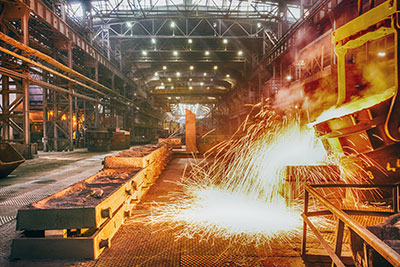 In
recently, experts predicted the possibility of reducing prices for the red metal
in the course of the next stock exchange trading sessions, however, their fears were not confirmed. On the contrary:
the statement says the news Agency «Bloomberg», on the London stock exchange
metals prices for copper for delivery in 3 months went up. The same
the trend was observed on the new York stock exchange «Comex». Rose slightly in price and
copper futures in Asian markets, but some wary investors
traders — hampered their growth.
Some
analysts believe that in the near future trend of quotations cuprum will continue
stick to the positive. In particular, representatives of the «Marex Spectron Group» expect
what is the price of copper will increase by 10% and can reach 8 thousand USD
per ton (if it manages to exceed may maximum mark 7.48 thousand
dollars per thousand kilograms). Others believe that the time optimistic
forecasts for the copper producers market has not yet come. So, according to
Jonathan Barratt, chief economist at «Barratt's Bulletin», volume of trades with this
metal will not significantly increase until, until it is announced
the results of the meeting of the Committee on «Open Market Operations», Federal reserve
system of the United States, to be held later this week. «This is a serious
deterrent for non-ferrous metals, and investor sentiment is heavily dependent on the decisions of the Commission» — experts say.
The
no less, today the price situation of copper remains the best among
non-ferrous metals in the form of temporary cessation of work in the factories «Grasberg» and «Bingham
Canyon». Behind this resource is that lead prices also
continued slow growth (after falling by almost 4% at the beginning of the current month).
Now his futures on the LME are worth more than the metal itself (cash lead
the physical market), due to — according to analysts — while increasing
demand for the resource and the depletion of its reserves in the bins trading platforms and
warehouses have overspent in recent months consumers.