Chinese manufacturers have announced production cuts of aluminium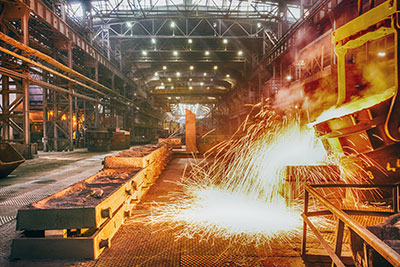 «Aluminum Corp of China», which is leading in China
aluminium producer, recently stated its intention to reduce the amount
the production of «winged» metal to 380 tons because of the situation on
market.
To date, «Aluminum Corp of China» — not
the only company in the world, receiving such a decision in response to the fall
prices for their products. For example, Russian «Rusal» in the beginning of this
decreased production of the resource by 4%. Alcoa, the largest U.S.
aluminum producer, also plans within six years to reduce the amount produced
products in 460 thousand tons. In the past year, «Aluminum Corp of China»,
in view of the current situation, has suffered a loss of more than $ 1.3 billion, and
in late spring of this year the price of aluminum dropped to unprecedented magnitude —
1.8 thousand dollars per ton.
As stated in the statement of the expert «UC Rusal» published
the Russian media a few weeks earlier, changes in the market aluminum
production is not feasible without a significant reduction in the volume of production of all
participants of the market. «Our company is at the beginning of this year took
appropriate measures, however, they will not produce the desired result without support
Chinese manufacturers» — it is told in the message of representatives of «RUSAL».
Meanwhile, experts of the securities market focus
investors in the special situations in the aluminium sector. «In view of the prevailing adverse
environment, recently there has been a decrease of stock exchange quotations of shares
the world's leading manufacturers of "winged" metal. The Russian players
market in this matter carries much less than their foreign colleagues. So,
for example, securities the above mentioned American company Alcoa fell
price since the beginning of the year only a little more than 3%, whereas the shares of "Rusal" for
about the same time fell by almost a third» — sharing observations
analysts.