Baosteel Stainless has continued to reduce the price of stainless steel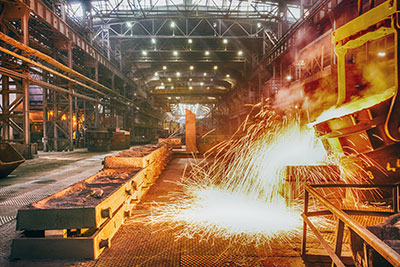 «Baosteel Stainless»
major Chinese manufacturer of stainless steel, reduces the cost of its
products for shipments within the country. In particular, according to Yieh.Corp.,
the news about the change of price lists for austenitic stainless coils.
The price of this product fell by us $ 114−130 per ton (up to
mark 2360−2520 USD per thousand pounds).
This is not the first
reducing the cost of production of the Chinese Corporation in recent months. So, in
may managers «Baosteel Stainless» has reduced the price of
hot-rolled and cold-rolled steel of grade 304 for the supply of foreign
counterparties (the price of stainless metal grade 430 then left on
the same level).
Recall that the plant «Baosteel
Stainless» occupies a leading position not only in China, but worldwide
the market of steel products. The asset is part of the company «Shanghai Baosteel
Group Corporation», which in the world ranking leaders of the steel industry
stable belongs to one of the positions in the top five.
Main
the owner of the group «Baosteel», founded in 1978, is the state.
Today, the facilities of the Corporation are made of high-tech
products for many market sectors, particularly — special alloy
steel (stainless metal, bearing alloys, spring-resinya and other brands)
automotive, instrumentation, oil & gas industries
shipbuilding and other industries. The Corporation is constantly developing, increasing its manufacturing
power, conducts an active scientific activity, looking for ways to prospective mergers
and establishes long-term contacts with partners around the world. In the state
the organization employs about 32,000 employees.