Argentine manufacturers of aluminium do not see a particular deterioration in the market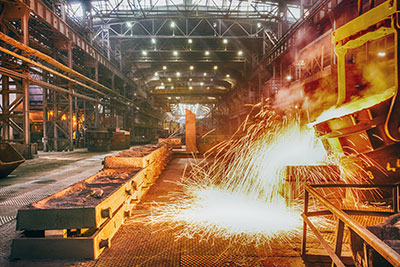 One of the largest producers of aluminium in South
American company «Aluar» (Argentina) has summarized the results of their own activities
the nine-month period of time elapsed since the beginning of the local fiscal year. According to
the accounting records of the Corporation, its net profit for the period from June
last calendar year at the beginning of April practically has not changed (in
compared to the same period in 2011 2112 financial year). And then, and
now the performance of enterprises hesitated at 244,2 million
ARS (Argentine peso), which is the equivalent of about 46.2 million dollars
USA.
«Aluar Aluminio Argentino S. A. I. C» is the only
Argentina company engaged in the production of primary aluminum. Monopoly was
founded in 1970, and after four years thereafter in the territory
Republic earned the first «aluminum» plant. Today the Corporation includes 6 powerful
divisions (including energy industries and sales),
which in pre-crisis years allowed the company to produce and profitable
to implement more than 400 thousand of aluminum per year. Over the past 12 months income «Aluar»
amounted to 1 billion U.S. dollars, net profit of $ 54.4 million
Recently (like many other businesses,
operating on the market of non-ferrous metallurgy), an Argentine producer of «winged
metal» develops the direction of production of products with high added
value. In particular, with the above-mentioned financial report,
management «Aluar» published information on the progress of the construction project
line for production of extruded profiles from aluminum based on its own
the plant, located in the territorial unification of Abasto. «Although
the aluminium market is now experiencing not the best times, we find
the means to implement its plans for vertical integration. Shop
for the production of aluminum profiles in Abasto — as planned before — will be
commissioned early in the next financial year," reads
the message, composed for the press guidance «Aluar Aluminio
Argentino S. A. I. C».