In South-Western Asia at the beginning of this summer will start a new plant for the production of ferrochromium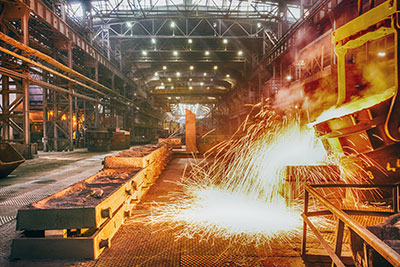 In the South-Eastern part of the Arabian Peninsula —
the territory of the Sultanate of Oman (in the Northern province of al bāţinah) — in the next
the month will begin its work a large factory for the production of ferrochromium — enterprise
«Al-Tamman Indsil Ferro Chrome LLC». This organization was formed by the United
the efforts of the local diversified company «Muscat Overseas Group» and major Indian
player in the market of ferro-alloys — Corporation «Indsil Group» (which owns three plants
for the production of silicomanganese).
The JV's clarify: in June will be implemented
a trial run of the equipment I
queue
equipment of the factory, which is able to produce about 75 thousand tons of ferrochrome in
year. «When the company will reach full capacity, annual production volumes
ferroalloys here rise to the level of 150 thousand tons," says
leadership is one of the top managers of «Al-Tamman Indsil Ferro Chrome LLC» Anindya
Das. «We expect that a number of the production plant will start to give
by the middle of 2014, and a little later to these volumes will be added
an additional 20 thousand tons of ferrochromium with low carbon content," adds
the representative of the joint venture.
According to representatives of «Al-Tamman Indsil Ferro
Chrome LLC» to complete the first phase of construction of the plant for the production of
of ferrochromium needed investments in the amount of 35 million U.S. dollars. The rest
the implementation stage of the project will cost the owners of a joint venture 45
million USD.
The new plant Oman for the production of ferro-alloys is
in the administrative centre of Sohar, about 250 kilometers from the capital of the Sultanate
— Muscat. Such a place the owners of the business were selected
it is no coincidence: this is the modern convenient seaport (built in
2002), and concentrated in a few large enterprises Oman (
— mining companies (mostly in the initial stages of construction), plant
the production of aluminum, petrochemical plant and other enterprises of
various industries).