Norilsk Nickel received the prestigious PRC award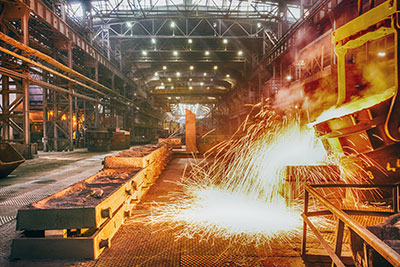 Mining and metallurgical company «Norilsk Nickel», which at the international exhibition «SF EXPO CHINA 2013» the raw material for electroplating metals — Nickel cathode brands «Severonickel Combine 1Y» and «Severonickel Combine H-1» won in the nomination «Excellent Foreign Surface Finishing
Suppliers» («the Best exporter of products for finishing processing of surfaces»). In the role of judges, determined
the winner in this and other contests were employees of the organizing company
of the event and several representatives from specialized local corporations
using in their work or studying modern technologies in various fields
finish surfaces.
«Exhibition SF EXPO CHINA 2013» is the tenth
an event dedicated to chemistry, electroplating, abrasives, application
various tools and machines for grinding and polishing products, as well as paint
materials and other means of surface protection. The first exposition of this
subjects held in China in 2001 and 2009 was conducted every 12
months. In recent years, the frequency of the event is 24
months, but among experts, his popularity remains very high (for example,
this year the organizers expect more than 20 thousand visitors, with
professional interest in the subject of the exhibition).
This year the «SF EXPO CHINA 2013» held from 21st to
23rd may in the exhibition center «Pazhou», located in the Chinese city of Guangzhou.
Their products at the event represent nearly 300 companies, which arrived in
the country from different corners of the globe.
GMK «Norilsk Nickel» — one of the most influential players of the world
market Nickel cathode, which is widely used for the application of resistant
corrosion and having high aesthetic properties of coatings on steel,
non-ferrous metals (including copper, aluminum, zinc, titanium, tungsten) and
some non-conductive surface. Its products, the Corporation delivers to
more than 40 countries, among which the industrial giant China
The people's Republic is one of the dominant positions.