In the near future the price of copper will rise to 7.6 thousand USD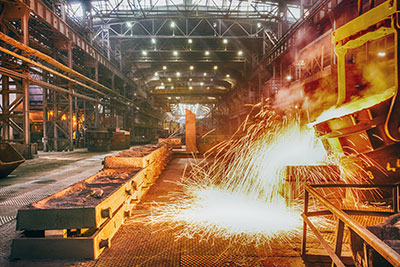 «Before the end of the current month copper prices will crawl
up to the level of 7.6 thousand USD
per ton» — experts of the international financial conglomerate Barclays.
In their view, the current situation in the market of nonferrous metals indicates a decline in
resource stocks in the warehouses of trading platforms on the stock exchanges there has been some
voltage. However, from the point of view of analysts of Bank, in June, the demand for
copper will slow down, causing traders again moved to its
the usual lower levels.
Also, experts Barclays announced its expectations
in relation to the price of copper and longer term. In particular, in the third quarter, according to experts
Bank, the average copper price on the global trading floors will be 7422
US dollar per ton. IN IV
same
quarter average price of metal will rise to the level 7653 USD per 1000 kg and the total annual rate
only slightly will be different from this figure, staying at $7673
per ton.
We recall that in an earlier their predictions on
copper price, the analysts of «Barclays» was a bit bolder, suggesting that
the results of the entire 2013 the average price per ton of resource will be 7925 us
dollars. However, this assumption was not the most optimistic on the market
non-ferrous metals: for instance, the latest published Outlook of the Bank's professionals
«Credit Suisse» is the figure to 8113 USD per tonne of copper, the Bank «Morgan Stanley» expect level
$8755, and according to the experts of the Agency financial information «Reuters»
the average cost of a ton of the red metal will be this year 8818 $
USA. Closer to the latest forecast Barclays are the expectations of financiers
from banks «BNP Paribas» and «J. P. Morgan» who claim about the level of average prices
cuprum by the end of this year, 7825 USD per ton.
However, the most pessimistic Outlook of distinguished experts of the Swiss company UBS,
who believe that the above mentioned measure is unlikely to reach
7496 dollars.