Representatives of the Commercial Aircraft Corporation of China visited the Russian titanium company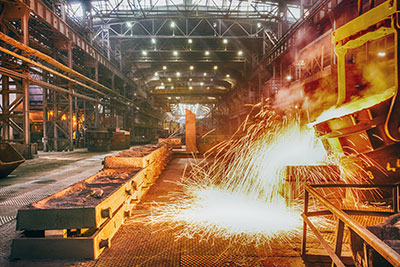 The delegation from China, representing the company «Commercial Aircraft Corporation of China Ltd.» (COMAC), visited the Russian
titanium manufacturer — the company «VSMPO-AVISMA». «With this organization, our
the Corporation cooperates 5 years. Our collaboration began with the implementation of the project
"Advanced Regional Jet" (of the liner "ARJ21"), continues in the framework of work
project "COMAC C919" and, if we manage to negotiate with the leadership of "AVISMA",
will continue when promoting the new developments of aircraft with a wide fuselage»
— highlighted the purpose of the visit the head of the delegation from China, Mr. Shen.
«Commercial
Aircraft
Corporation
of
China
Ltd.»
— Chinese state Corporation, specializing in aerospace
development. The company started its activities in spring 2008. Earlier
it was reported that currently the company is working to create several models
aircraft. These above mentioned narrow-body aircraft «ARJ21» and «C919»,
designed for short and medium haul flights with a Seating capacity of up to 105
and 190 persons respectively. In the future, the company plans to implement
more «heavy» projects to establish production of twin-engine aircraft with
the wide fuselage «COMAC C929» (with capacity for 290 people) and «COMAC C939»,
to ensure a comfortable flight at the same time 390 passengers.
JSC «VSMPO-AVISMA» — the world's largest manufacturer
titanium and products on its basis, which includes about 40
divisions in Russia and abroad (including on
Ukraine, USA, England, China, Germany and Switzerland). About 2/3 of all products
the enterprise exported, for the needs of the aerospace, chemical, energy
and other high-tech industries in Europe, America,
Asia. Among the clients of titanium Corporation the company with a world name
the number of aircraft «Airbus» and «Boeing», specializing in the production of aircraft engines and rocket engines «Snecma» and «Pratt&Whitney», diversified General Electric and Rolls Royce as well as many other worldwide known organizations.