Vale Inco is ramping up production of Nickel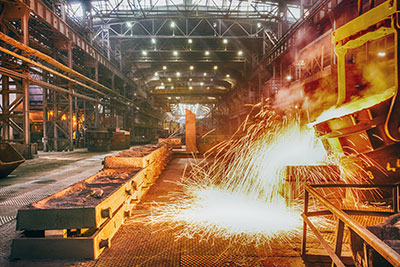 Despite the fact that the sector of industrial metals in the global market is experiencing not the best times, the mining Corporation «Vale Inco» (Brazil) in the first quarter of this year noted the increase in Nickel production. According to the data released by the representatives of the organization during this period at the company's facilities were produced 65 thousand tons of Ni, 3% more than in the same period of time last year.
«Positive dynamics of volumes of release of Nickel and the extraction of raw materials for its production were not achieved in all divisions of the company» — said in a communique «Vale». «In particular, the indicators combine «Sorowako» (Indonesia), smelting Nickel matte from ores of the same field has fallen (mainly because of the forced stop of the furnace) by 13.1%. Even more radical decline took place in the records of the division, «Sudbury» (located in the Central part of Canada). Here, the data of the first quarter «have fallen short» to last year's level of almost 24%. Not less significant impact on the overall performance of the company has had negative results with Nickel plant «Onca Puma» in Brazil. But in the province of Canada, Newfoundland and Labrador — on the production capacities of the world's largest Nickel deposits «Voisey's Bay» — in the first quarter were released 18,7 thousand tons of products (almost 30% more than last year's results). The project in Manitoba has improved its previous performance nearly by 20%, achieving a production level of Nickel in 7.2 thousand tons. Also significantly increased the volume of production at the facilities division, «Vale New Caledonia» which, in total, and allowed the Brazilian company to improve last year's reporting.
Corporation «Vale Inco» is the largest player in the Nickel market, which has mining, refining and production assets in Brazil, Canada, USA, Indonesia, Asia, UK and New Caledonia. The range of companies — some kinds of production of Nickel (including pure metal, alloys and Nickel powder), and also copper, cobalt, gold, silver, palladium, rhodium, ruthenium and other metals.