The base metals market is waiting for another price reduction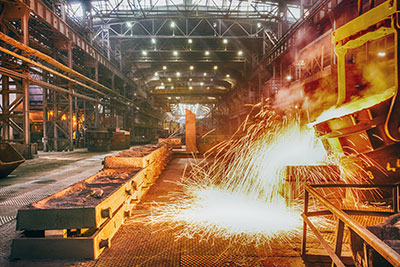 The base metals market is waiting for another price reduction — analysts say one of the 12 leading investment banks in the world — the financial company «RBC Capital Markets». «Market players fear that in the short term trend of surplus non-ferrous metals on the global trading floors will be preserved, which would push the quotes in the sector to the dominant bearish trend» — say the experts of the international Bank.
Colleagues analysts «RBC» — employees of the company «Phillip Futures» (Singapore), confirm the above-described market sentiment. «The whole segment of trading commodities is now in a «panic» zone and ready to react and a correction in prices," — commented the situation the representative of the organization — expert Coeur Chun Yan.
Overall, according to traders of sector, negative motives in the attitudes of the operators of the market of non-ferrous metals this week was caused by the pessimistic economic statistics. «First, it is far from the «rainbow» PMI for China, and secondly, negative data on the presence of metals in the warehouses of the exchanges (in particular — raised a record copper inventories), and third — grim news from the Eurozone, where, at the end of last month, was recorded even more significant decline in manufacturing activity than in February and January," describe the events of the wizard of business analysis.
Meanwhile, by the end of this week — Friday, April 5 — average prices for non-ferrous metals (according to the world's leading trading sites) was as follows: Nickel was sold at a cost of 16.08 thousand USD per ton, copper was 7.45 million, aluminium — 1,95 thousand, tin, zinc, lead — 22,8; of 1.95 and 2.03 thousand U.S. dollars per ton of metal respectively.