Stainless steel from Allegheny Technologies at the beginning of may the price will rise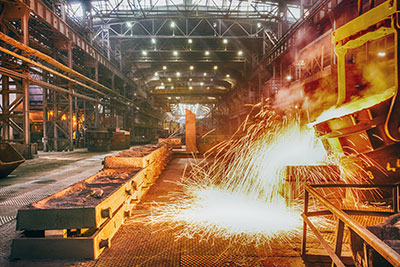 In the first week of may, customers of American
manufacturer of special steels — the company «Allegheny Technologies Incorporated» (ATI) — waiting for new price lists on
products: from the 6th day of the following month the management of the enterprise raises
base prices for stainless steel in several driving positions to your item.
In particular, the changes will affect certain types of corrosion-resistant rolled 200th
and 300-series (mostly cold-rolled coils and tapes
increases of 2% from its previous price). Also will increase the cost of hot-rolled
sheet steel, to the «old» price which the manufacturer will add about
45 USD per ton.
«Allegheny Technologies Inc.» (Pittsburgh, PA,
USA) — one of the leaders of the world market of special steels, formed by the merger
several of the oldest metallurgical corporations of America in 1996. Line
products manufactured at the company's facilities, includes billet products
and rental of titanium, titanium alloys, steels, Nickel-based, electrical
steel, stainless steel, steel forgings and castings in special grades — including
the content of tungsten, zirconium, hafnium, niobium and other alloying
components. The company operates around 11.5 thousand people, and its products,
demand in the aerospace, defense, oil and gas,
chemical and energy industries, are exported to more than 30 countries.