Nadvoitsky aluminum plant needs to be revised electricity prices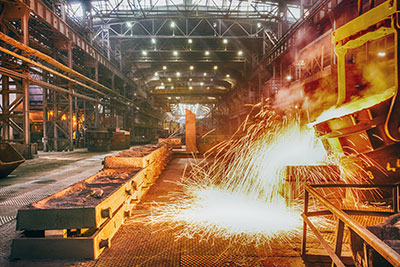 Nadvoitsky aluminium factory (NAZ) has a stronger
companies in the industry suffers from an unfavorable ratio of prices
electricity and value of «winged» metal on the exchanges. «The plant is on the verge
stop, and the main problem of the enterprise — in tariffs for electricity,
which in the Republic of Karelia twice as expensive than in most regions
Of the Russian Federation» — commented the events the representatives of the owner
aluminum asset of the company «RUSAL». In connection with the situation,
the management «Russian aluminium» has appealed to the government of the Republic
a call to review pricing policy in the supply of energy to CALLED. «If
Karelian authorities will not reduce the prices of electricity for Nadvoitsky aluminum
plant, on the profitability of production on it (yet stock prices for the metal
will adhere to current positions) will be forgotten» — Shine events
related to the company, the managers «Rusala».
Recall: the current situation on the world market of non-ferrous
metals to aluminum producers formed extremely negative. Enter in
operation of new facilities that produce the resource that led to the formation of
surplus metal on the global market, and the deceleration demand in the last
months has further aggravated the situation of the industry. The major players
the aluminium sector had to reduce production volumes of metal and to make
efforts to upgrade existing equipment in order to transition to a more
cost-effective technology for conversion or parts of undertakings on the issue
products from «winged» metal with high added value.
In the production of aluminium consumes huge
the amount of electricity (per tonne of metal — an average of 13,000 kWh).
Of course, for the development of the Nadvoitsky plant (especially at current valuations
resource at the level of USD 1900
for
ton and below) «double tariff» for electricity — more than important deterrent
factor requiring rapid response. However, the question of adjustment
the existing energy tariffs for the Naza, which is one of the important donors of the economy
of the Republic, remained still open. «We will have to discuss this is not in Karelia, and in
Moscow," — said the Head of the Republic Alexander Khudilainen at the meeting with
General Director of «Russian aluminum», held a few days
back in Nadvoitsy.