The largest titanium producer certified according to ISO 14001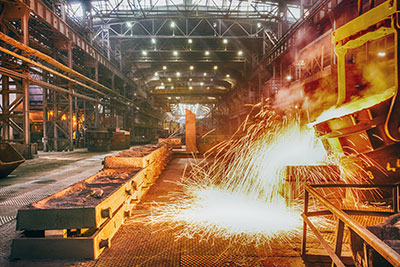 The largest operator of the global market for titanium —
the Corporation «AVISMA» in the process of another test line
the requirements of the International Organization for Standardization (International
Organization for Standardization — ISO) relative to the norms of 14001:2004. This series
requirements of environmental management for companies involved
in the program, a number of measures to optimize the business in terms of eco-efficiency, analog
which in Russia is the GOST R ISO 14001−2007.
«In the enterprise within 3 working days of the auditors
German Agency "tüv NORD CERT", which established: production "AVISMA" functions
no violations of the requirements of environmental standards» — media quoted the statement of the managers of the Titan
of the Corporation. In support of this, the company received the document
the renewal of the relevant certificate for the next 3 years. «This
check (as last year's audit visit of representatives of the «tüv NORD CERT»)
any violations in the field of ecology is not revealed. In addition, members of the Commission
spoke positively about changes in the system of eco-management, which had
place in our company during their absence," — commented
the results of the audit, the head of Department of control of quality, environmental and
certification «AVISMA» — Nikolai Osipenko.
According to the Titan Corporation,
environmental issues at the enterprises of «AVISMA Corporation» is given the highest
attention. «Only for the needs of environmental protection facilities, the company's management annually
allocates more than 300 million rubles, which is a very significant contribution to ecological
the well-being of the areas where capacities of the company. The organization
regularly upgrading existing equipment, optimize cleaning system
emissions, improves the filtration of wastewater, increases the part
the waste involved in further production," says environmental policy
enterprise managers «AVISMA».
OJSC «Corporation VSMPO-AVISMA» — company, whose share on
the world titanium market and products based on it is about 30%. The main industrial
the capacity of the organization located in the towns of Verkhnaya Salda and Berezniki, but the branches
corporations have in several areas of Russia, Ukraine, USA, Germany and other
countries.