The Finnish manufacturers are planning to increase the production of special steels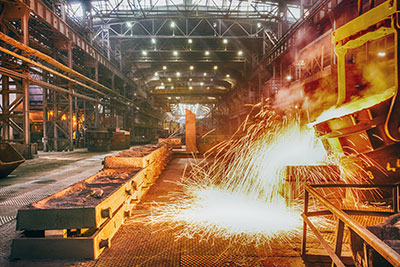 The leadership of the Finnish Corporation «Rautaruukki Oyj»
plans to increase production of special steels. «Strategically important
direction for the company in 2013, we believe metallurgical products
high added value, in particular alloys of special purpose, in
particular wear — resistant and high-strength steel» comment in the «Rautaruukki».
"Today the industry is experiencing not the best of days, but we expect that in the current
year, the market will commit to long-awaited stability and position in the sector
will come back to normal" — add representatives of the Finnish Corporation.
«Rautaruukki Oyj» (Finland) — the company
founded in 1960. Its main activity is the production of metallurgical
production of a simple metal (including with different coatings), specialty steels
and non-ferrous metals. In the product line of the Corporation — the pipes of
stainless steel, stainless rod, sheet steel, stainless steel, flat rolled aluminium
aluminum profiles, pipes and other products made from this metal. The company also
supplies the market with products of structural and wear resistant steels, special
alloy «Ramor» (metal with increased ballistic protection), as well as rental
for shipbuilding and a wide range of materials and accessories for decorating
roofs and facades.