Titanium monopoly changed the host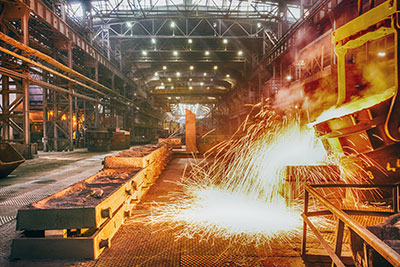 Russian technologies reported the closing of the sale
sell 45,42% of the shares of Titan monopoly — the Corporation «VSMPO-AVISMA». Now organizations
ZAO «Business Alliance company» (which represents the interests of the new owners of the asset
in the face of top-managers of the enterprise and «Gazprombank») owned 50%+1акция
portfolio «AVISMA» (4,6% of the securities of the Corporation, the new owners bought before).
Still the same owner — the state Corporation «Rostehnologii» (as it was announced
earlier) left a blocking stake (25% of the portfolio is + 1 security).
Recall that the intention to reduce its stake in
titanium Russian technologies state Corporation first began in mid-2011.
However, if the sale of shares of state-owned enterprises did not take place (as, indeed, and after
all subsequent similar announcements recently in the media from January to April
last year). But in the late fall of 2012 managing the state
Corporation «Rostekhnologii» voiced its firm decision to sell part of its
shares of titanium Corporation to private investors. This time the work has progressed
much further than before. Was named the buyers of the package («Gazprombank»
share 25% minus 1 share and the managers of VSMPO-AVISMA M. Voevodin, Mikhail Shelkov, A. Mindlin,
A. Kislichenko, D. Sannikov), and has also been submitted to the relevant court documents
necessary for the mandatory approval of these transactions with state agencies.
Despite the determination of «Russian technologies» to sell
Titan shares, the deal is long-delayed (originally obtaining permission from
agencies are expected in December last year, then making a decision on the issue
it was moved to February 2013, but then a change of owners titanium
the monopoly has not received official endorsement).
It is noteworthy that the first interests of the new owners in
the transaction of purchase / sale of shares of VSMPO presented specially created for
this Cypriot company «Nordcom» (which, in fact, was decorated
request to the agencies concerned). However, the intensity of the March economic problems
in Cyprus (according to some — led to the loss of future owners
«AVISMA» large sums of money) forced the parties to the transaction to transfer the epicenter
events offshore expanses in the territory of the Russian Federation.