Ztmc expands titanium production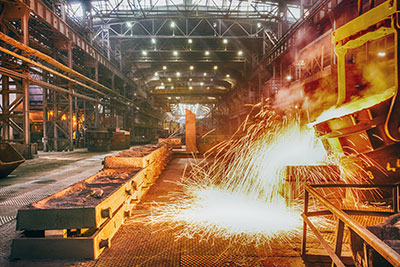 The Ukrainian enterprise «Zaporizhia titanium and magnesium
combine» (ztmc) is expanding its production of titanium products. In particular,
management took the decision to launch new capacities on production
titanium sponge (pre-product metal production process
titanium) and titanium slag (concentrate, designed to further
conversion into a pigment or titanium metal). «The annual capacity of the new plant
for titanium sponge production is 40 thousand tons and the plant capacity
for the production of slag — 150 thousand tons» — it is told in the information message in Zaporizhia
of the company.
The project for the commissioning of two new
production assets of ztmc is included in an extensive investment program,
recently agreed upon by the owner of the company «Group DF» (an organization that
ztmc owns through its subsidiary «Tolexis Trading Limited») —
Dmitry Firtash with the State property Fund of Ukraine. The implementation of this
the program will be carried out in several stages, the first of which non-state
the owner of the factory will invest in the development of the company 110 million USD. Most of this amount — $63,5
million will be used to initiate the production of titanium slag. The rest
the money will go to the needs of the enterprise for production of titanium sponge, and in the first
turn on development of a feasibility study for this project.
According to the official «Zaporozhye
titanium plant», last year the volume of production of the enterprise
the slag and the sponge was 44.6 thousand tons and 10.3 tons respectively. With
commissioning of new facilities, the company will be able to significantly improve these results (for
the sponge is nearly 300%, and titanium slag — 235%). This will allow
Ukraine to occupy a more significant position in the international titanium market. «Share
the state in this business today slag is 0.66%, and the sponge — 5%.
With the introduction of new enterprises first of these figures will rise to 4%, the second — 14%,
that will provide Ukraine one of the leading positions in the list of the largest suppliers of
titanium in the global market» — commented on the prospects for the development direction of metal
titanium in the country, the analysts of «Group DF».