Russian aluminum will invest in modernization of the production facilities of the Eastern division of $50 million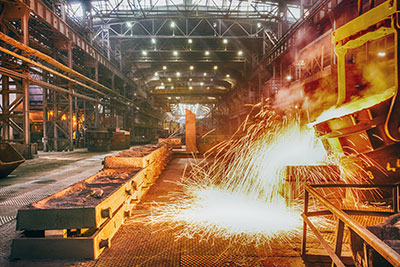 United company RUSAL (Russian aluminum)
plans to invest in upgrading the production capacity of their division
«The East» this year, about 50 million USD. About this in his interview with journalists said the chief
Manager Eastern division, which includes the Irkutsk, Bratsk, Krasnoyarsk,
Novokuznetsk, Khakas and Sayanogorsk aluminium smelters — Vladimir Polin. «Our
the challenge for today is to increase the average efficiency for the division. One of
ways to achieve this goal — the modernization of equipment of existing enterprises,
for which the company will allocate over 10 months 48−50 million
dollars. This is three times more than the amounts that the company has spent on such events
last year," — commented the representative «Rusala».
Recall: at the end of February of the current year due to
overproduction of aluminum in the global market that are not supported by reciprocal growth
consumption, stock quotes of the metal fell below $ 2000 USD
ton and remain at this level for the past three weeks. In connection
with this, world leaders in the aluminum industry took the decision to reduce production volumes
the «winged» metal to stabilize the situation with the prices. In particular, in
the beginning of March the management of the company «Russian aluminium» was considered appropriate
to stop part of their own businesses
(capacity of about 300 thousand tons) and converted a number of factories to reduce the cost
production processes. In the framework of this program and will implement the above mentioned activities
for modernization of the «East». In the process of its implementation is the key
note — according to Mr. Polina — will be given to two of the company's assets — Novokuznetsk
and Irkutsk plants that suffer from low profitability is stronger than other companies
Eastern division.
Also, in his interview with journalists, the head of the
battalion «Vostok», said: «in Addition to reducing production volumes at
inefficient units «RUSAL» and in addition to the alteration of existing
capacity, management of the Corporation plans to refocus plants in Eastern
division in favor of products with higher added value». «So
after 5 years — according to the plans of management at the enterprises of the «East» will
to produce about 50% (of total production) of products of high
redistribution instead of the current 33%," added Mr. Pauline.