Ural Nickel producers expect the market recovery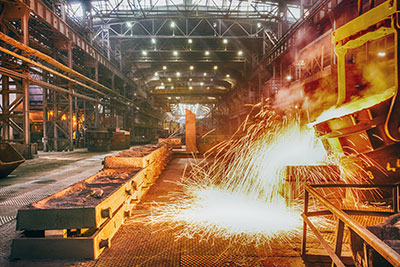 Ural Nickel producers believe that this
and next year the demand for their products will grow. «We expect the market
a number of European countries in the near future will be to move in the direction
recovery. Also in the future — the return of economic growth in China (with
the long-awaited implementation of the program on infrastructure investment) and growth
the volume of purchases of Nickel from the Japanese steelmakers» — analysts say UMG
(Ural metallurgical group).
As mentioned above, a reason for optimism
inspires experts Nickel market by several factors. The first of them — confident
application of statistics in the steel sector in the EU to return to
stability. So the first month of the year brought the operators in the sector marked growth
production volume — this index amounted in January to 12.5 million tons, which is 7% more digits Dec.
«Individual countries the gap from last year's data even more significant» —
analysts comment on the situation. «For example, the level of metal production in Germany
grew by 17.5%, while French manufacturers improved their own results in
whole 22%" — focus on the numbers industry experts.
The second reason for positive expectations — Japanese
statistics. The steel industry of the country, according to experts, is also moving to recovery.
«This is evidenced by the fact that at the end of 2012 the volume
import of Nickel ores at the territory of the state grew by almost 30% from
the year before last. For Japan, the metallurgical enterprises of which survive
the energy crisis, the dynamics are very promising» — analysts say.
And finally, the third factor — support Chinese
economy, which have long been producers of non-ferrous metals. In
the international media had earlier reported that the PRC leadership will soon
to invest in infrastructure projects (roads and
Railway-highways, metro lines, runways, and ports, warehouses,
and other objects) to 1 trillion yuan (the equivalent of 157 billion U.S. dollars). «These
the money will serve as an effective stimulus to the economic development of the state and
opens the operators of the sector of non-ferrous metals new business prospects," say
experts of the Nickel market.