Japanese titanium manufacturers seek to cut costs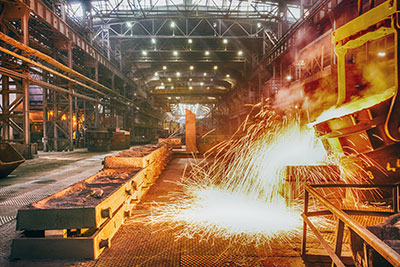 Japanese Corporation «Toho Titanium» — the largest
member of the global market of titanium metal and products on its basis — is looking for
ways of cheaper production processes. To this end, the management
the company is considering the possibility of building production capacity
metal outside the «land of the Rising Sun». «We searched options. Consider
in this capacity, Malaysia and other countries where the energy
required for melting titanium is cheaper than in Japan» comments
the Corporation plans to its Executive Director Kiyonobu Sugiuchi.
Vostochnoevropeiskogo after the Great earthquake
at 9 points, which occurred March 11, 2011, about 20% of all units
Japan, which supplied electricity to local consumers, was automatically
stopped. The number of nuclear power plants fires broke out, some
the objects refused cooling system, there were a few instances of damage
reactor, causing radioactive emissions. As a result, the country and
nearby States, a wave of «anti-nuclear» protests, under pressure
which the government of Japan has decided to stop all running reactor
and this was done in may 2012. However, then Japan lasted
nuclear power for long: in the summer of the same year work was resumed
some blocks, however, the catastrophic energy shortages (particularly
observed among manufacturers of energy-intensive products) remained. Metallurgical
the industry of the country, for which the growth in electricity tariffs is practically
shut the door (due to low competitiveness of more expensive goods)
international markets, was forced to seek alternative means of survival,
among them — not previously dobravshis the transfer of production capacity to
more favorable in terms of energy — regions.
«Toho Titanium Co., Ltd.» — the most powerful player
the international market of non-ferrous metals, specializing in the production
titanium (sponge, ingots, components), titanium powder, ultra-pure Nickel
powder, titanium dioxide, titanium tetrachloride, some derivatives of magnesium
and other metallurgical and chemical products. As of spring 2012
year employs 1046 people, and the capitalization of the organization
is 11.9 billion yen (JPY).