Chilean copper workers of the enterprises can go on strike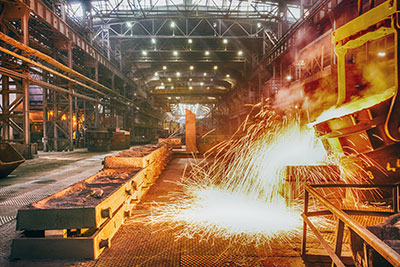 According to reports, the largest news Agency and
financial information «Reuters», the Chilean copper workers of the enterprises of the group
companies Codelco is planning to hold a protest, in which all
the capacity of the organization will be stopped for 24 hours. «This event is serious
the step that will lead to unpleasant consequences: similar action
the year before, turned to the owners of «Codelco» a loss of 40 million
$ «-comment on the news, market analysts non-ferrous metals. Between
however, the initiators of the «unrest» (Association of trade unions) do not call the strike
inevitable: the final decision on whether to stop production
working copper company will take on Friday, March 22.
The reason of the protests of the workers — correspondents write
«Reuters» is the impending restructuring of Codelco, in which
the management of the Corporation is planning to automate production, thus depriving
a large number of employees their only source of income. In addition,
according to representatives of the trade Union of the copper giant, a Corporation that owns
11% of world reserves of copper, «has an eye» the current President of Chile — Miguel Juan
Sebastian piñera Echenique, which plans to privatize the asset. «If it
happens, the loss will affect not only workers with Codelco — the budget of the Republic
cease to do billions of dollars that are currently used for
the payment of pensions and sent to the implementation of social programs» — say the strikers.
The company Codelco (Corporación Nacional del Cobre de Chile) is the world's largest copper producer — was formed in the mid
of the last century. During the formation of the organization of all the disparate copper assets
of the state, before belonging to foreign owners, were nationalized.
And the management of the combined company passed into the hands of the Board of Directors (led
with the Minister of mining, Chile), appointed by the President. Since
then, the Corporation transferred to the budget of the Republic of 1/10 foreign exchange earnings from sales of own
products, as well as transfers to the state balance of all income «in excess of
planned» that the pre-crisis years resulted in the amount of about 10 billion.
USD. In addition to copper, the company «Codelco» produce molybdenum, rhenium, silver and gold.