The owners of Russian aluminum is suspected in the supply of raw materials for Iran's nuclear program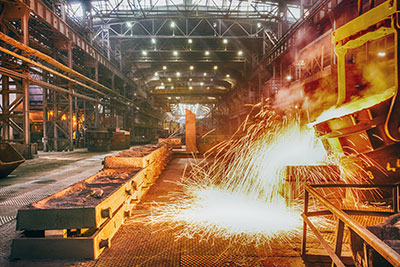 The owners of the company «Russian aluminium» (
specifically, we are talking about one of the major shareholders of the organization of the Swiss
the group «Glencore») is suspected in the supply of raw materials for Iran's nuclear program. «This
the organization has set up a scheme of import of alumina (resource from which the
aluminum) Iranian company production of «winged metal» — IRALCO — bypass sanctions
imposed by the European Union at the end of last year," writes the international news Agency
«Reuters».
Recall: «Glencore» — standalonesa trading
company specializing in the trade of agricultural goods, raw
resources (including oil, coal, copper, lead, ferrochromium, aluminum,
zinc, Nickel) and rare earth metals. Created in the second half
the last century, Glencore has repeatedly come into conflict with the authorities of many
States by trading Cuban Nickel and gold (at the time
the ban of the US government for such activities), selling to the Soviet Union
grains and sugar (in spite of the international boycott in connection with the Afghan war), supplying
on the market of Iranian raw materials, despite the infamous «Oil embargo».
Now, according to Reuters, Glencore is accused of
cooperation with the disgraced company IRALCO, which was implicated in the supply of
aluminium (used in the uranium enrichment process) in the «Atomic Energy
Organization of Iran». In the case says Swiss traders imported
Iranian alumina plant, from which the recipient produced aluminum metal.
Some share of finished products in the framework of barter returned to the supplier,
and the rest of the aluminium remained with the manufacturer (as payment for
performed work). This method of settlement provided for the parties to the contract highly profitable
cooperation without attracting attention of regulatory bodies.
In response to the accusations, the representatives of «Glencore» claim
these transactions really took place, however, every interaction with
Iranian factories trading company (according to the manual) stopped
a few weeks before the introduction of sanctions of the EU on IRALCO.