British analysts foresee significant changes in the sector of production of stainless steel metal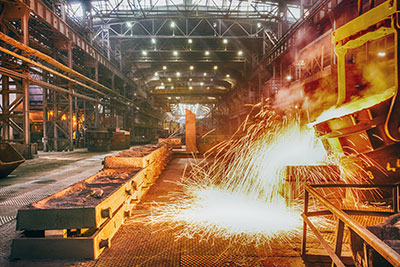 Experts of Agency «MEPS» (Britain) believe:
nose the global reshuffling of assets on the world market of stainless steel
the result of which is to avoid serious changes in this sector. «We
expect a significant adjustment of the priorities (up to a radical
rebalancing the ratio of supply and demand) in the near future» —
talking to British intelligence.
Catalysts for future changes, according to
the British, are several long-overdue attention to factors. Key
them — difficult-to-control increase of production of corrosion-resistant alloys
(mainly due to the Asia-Pacific region) and the upcoming
peretrubatsiya caused by the emergence of a new European giant «Outokumpu» + «Inoxum»
with a potential share of the world market at 12%. In particular, the «MEPS»
I think that stemming from this transaction, change of owners several
enterprises, the redistribution of leadership positions and the closure of several production
enterprises from the sector of stainless metal can cause the consolidation of the participants
market in the new industry format.
Recall: in late autumn of last year the Antimonopoly
EU authorities approved the purchase of «Inoxum» (former owner — «ThyssenKrupp»)
structure of the Finnish «Outokumpu», with the result that she got about half
market steel Europe and more than 1/10 of the world market. One of the conditions
the transaction was mandatory sale by owners «Outokumpu» several service centers,
owned by Finns, and the alienation of their plant «Terni» (Italy),
a potential buyer which today is called another leader
European market — the company «Aperam». In addition, the aforementioned transaction
resulted in the need for decommissioning of the relevant plants in
the cities of Krefeld and Bochum, previously owned by «ThyssenKrupp» that brought in
the arrangement of pieces on a chess Board stainless steel sector new options
developments.
Earlier it was reported that the global market is resistant to
corrosion of metals in recent times, the rise of unclaimed stocks
that is the traditional reason for lower prices for a particular resource. At
to analysts «MEPS» without any artificial adjustments of the situation, the case in
sector this year will not change the forecasts of the British experts
in 2013 the production volumes of steel in this class will rise to the level of 36.3 million
tons. «This is a new record for the stainless industry» — say the experts
English Agency.