Copper production in the world: the data are contradictory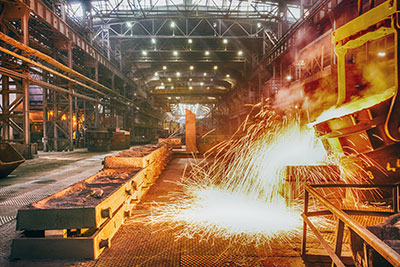 Data on volumes of copper production in the beginning of this
year controversial in a time when one of the producers of «red metal» first
weeks of 2013 brought disappointment, others — on the contrary, felt much
relief.
In particular, for Japanese copper smelting companies
Jan made a difficult challenge: if 12 months ago for the first 4 weeks
year, the country produced 59,85 thousand tons of copper, live score barely
up to 56,7 thousand metric tons (-5,3%). However, for representatives
copper business in the Country of the Rising Sun, these figures did not come as a surprise: January
only duplicated the trend of the last year for which production
red metal enterprises of the state had to be reduced by 6.7%.
Chilean copper company — as opposed to
Asian competitors felt the beneficial trend of positive momentum.
Continuing the positive trends of the past year (12 months in the country produced
5455 thousand tons of copper, which is 3% more than last year), first
month of the year here has produced nearly 475 thousand tons of red
metal, improving thereby their own in the same period in 2012
year by 8.6%.
Experts believe that the past year for steelmakers mentioned
above the South American States were largely successful because of the growth in exports
(foreign operations, Republic showed results at 42.7 billion USD). As for the current year,
the mood of the operators of the Chilean copper market continues to be optimistic.
In particular, recently the President of the local company, «SONAMI» Alberto Salas in his
interview with reporters, said: «According to our expectations, in 2013, Chile will
produced 5.8 million tons of copper.» «This is 6.5% more than last year, and if
the circumstances will be successful, such an outcome is realistic» —
comment on the forecast of Mr. Salas analysts of the market of nonferrous metals.
Recall: the performance of global copper production last
year rose 4.4%, while stocks of metal in warehouses for the last 12
months has decreased significantly (from a surplus to 244 thousand tons last year to
the deficit of about 100 thousand tons in the past).