Russian aluminum and Chalco together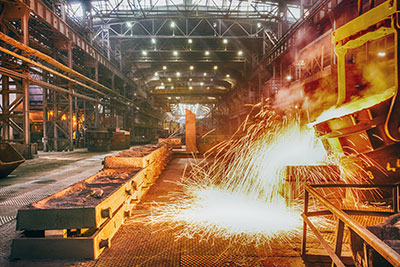 Last week the company «Russian aluminium» (Russia)
and «Chalco» (China) agreed to cooperate in several projects, among which
— research in the field of application of modern technologies for process optimization
in the production of aluminium (including the use of renewable
energy for the extraction of metal), joint development of the resource base and other
programs.
Talks on cooperation between Chinese and
Russian aluminum companies took place on the territory of the Russian Federation, during the official
the on-site visit of a delegation from China, led recently won his post by the leader
Republic, XI Jinping. In connection with the agreement, representatives of «RUSAL»
and «Chalco» at an event in the Moscow Kremlin was
signed a «Memorandum of understanding», in points which the parties have outlined the scope of
the future of international cooperation.
From the «Russian aluminum» Memorandum
signed a member of the Board of Directors of the combined company and its CEO
— Oleg Deripaska. In his comments to the event, the head of the Corporation said: «In
the moment the aluminium producers are experiencing difficult times, when
high electricity rates and low prices products provide
on the industry pressure. The partnership between our companies
major players in the global market "winged" metal will be solved
issues of restructuring in the aluminium sector with the change of emphasis in favor of energy-efficient
technologies that are the products of "RUSAL" and "Chalco" is on the base
metals new, more favorable strategic position.»
From the PRC the Memorandum was countersigned by the President of «Chalco»
— Xiong Weiping, added to the representative «Rusala» following: «"the Russian
aluminium» it is possible to use resources of hydropower and modern
developments in the field of aluminium production. From our side we can
to offer a rich experience of experts in engineering technologies, extensive research
database and the practicality of proven operations management.
Summarizing the effect of the merger, these competitive advantages will help our
companies to achieve the most vivid results even in this difficult time
what the aluminium industry is experiencing today."