Russian titanium monopoly will increase sales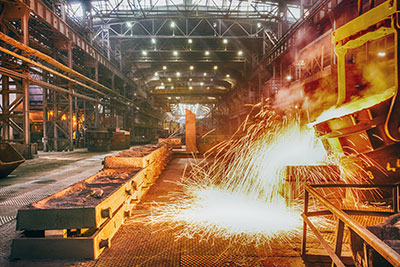 The leadership of the Russian Corporation «VSMPO-AVISMA» plans
in the current year to increase sales of titanium and products on its basis by 12%
from the level of last year. This figure takes into account the growth itself
the company and its subsidiaries, including foreign assets «NF&M
International», «Tirus» and «VSMPO Titan Ukraine». Thus, the growth
sales slowed down (in the past year, the Corporation improved figures 2011
year 34%).
Earlier it was reported that by the end of 2012 the revenue of «VSMPO-AVISMA»
increased by 10.3 billion rubles compared to the year before (with
figure 30.4 billion rubles to the level of 40.8 billion). While gross profit
titanium Corporation according to the accounts amounted to 15.7 billion rubles, which is 48%
more than the same indicator in 2011. Data on the net profit of VSMPO has improved
in the past year by 140%, reaching a volume of 7.3 billion rubles in comparison with 3.05
billion a year earlier. It is noteworthy that the analysts of the company
on expected volumes of goods in 2012 were met with
a high degree of accuracy: the Titan Corporation in its early estimates
sales relied on revenue in the amount of 39.5 billion rubles, and the increase in the net
profit (last year) to 130%.
OJSC «Corporation VSMPO-AVISMA» (Russia, basic
power in the towns of Verkhnaya Salda and Berezniki) is the world's largest manufacturer
titanium-based alloys and products from them. In addition to this production, metallurgical
the organization launched production of billets of alloyed steel grades,
aluminum alloys and high-temperature compositions based on Nickel.
Today, about 70% of the production of titanium monopoly
exported. The company is constantly expanding sphere of influence, attracting
to cooperate with new partners, and regularly invests in the modernization
equipment. It is known that till 2015
management plans to invest in the improvement of titanium production
about 800 million U.S. dollars.