Stainless steel from POSCO next month will drop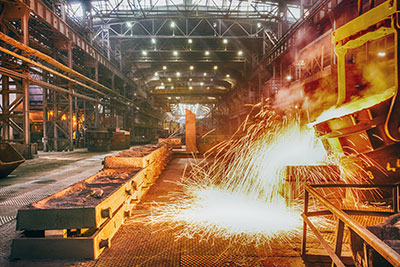 The special steels division of the Pohang Iron and Steel Company (POSCO)
reports on the decline in prices of some types of stainless steel products for April
contracts. The changes will affect the cost of rod and wire rod, which from the first
the next month will be cheaper, respectively, per 100,000 and 200,000
KRW (South Korean won).
Pohang
Iron
and
Steel
Company
-
group of companies (28 structures) with its head office in the South Korean city of Pohang. Main
the assets of the organization are centered around the steel industry in
the production of stainless steel, electrical and automotive alloys, hot-rolled
and of Kh/K sheet steel, plates, wire and other rolled products. In addition, among
the companies included in the structure of POSCO, there are organizations specializing in
construction business operating in the energy sector, engaged in the field of information
technologies in other industries. Structure was organized in 1968 as
a small company with a staff of 40 people. Today the organization is one
of the largest operators of global market of steel products, with annual
a speed in excess of 35 trillion. KRW.