Kazakhstan zinc producer reported for 2012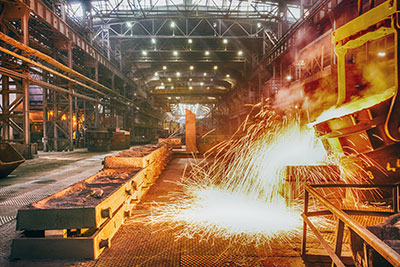 The largest organization of the sector production of non-ferrous
metals of the Kazakhstan company «Kazzinc» (Ust-Kamenogorsk) — published
report on the work of the enterprise last year. According to this document, the indicator
the group's revenue structure during the reporting period made up 2.84 billion dollars
USA, more than a quarter exceeded the results of 2011.
In the detailed report of the organization stated,
the volume of production of the main product of the company — zinc — increased
last year slightly (300,8 thousand tons to 301,3 thousand tons). At the same
the number of mined precious metals at the enterprises of «Kazzinc» has grown
significantly — by 30% for gold (up to level 561000 Troy ounces (XAU)) and 100%
silver (to mark 19.8 million XAG). The analysts of Kazakhstan
metals manufacturer noted that under the capital expenses of the organization
decreased to 341 million USD (this is 22% less than the same period a year
previously), which allowed organizations to considerably improve the data on annual profit.
Mining company Kazzinc was formed in 1997
year by the merger of the largest in the Republic mining and processing of ores
non-ferrous and precious metals: Leninogorsk polymetallic and Zyryanovsk
lead and Ust-Kamenogorsk lead-zinc combine. Later
a list of the group's assets were included Tekeli lead-zinc plant and the Bukhtarma
HPP. Today, the main shareholder of the organization is international
company «Glencore International» — one of the most powerful players on the global
commodities and rare earth metals, based in Switzerland American
businessmen Marc rich and Pincus green in 1974.
In the group of companies «Kazzinc» is more
10 types of nonferrous and precious metals, as well as resources extracted from the scattered
elements. Is the metal zinc, lead, copper (rough concentrate), aluminum,
bismuth, cadmium, indium, thallium, selenium, silver, gold and other metals.