Antaike confirms the negative Outlook for aluminium to China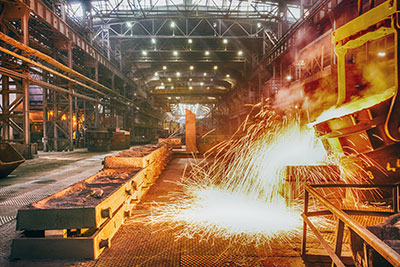 The Agency «Antaike» confirm the negative predictions
analysts of the market of nonferrous metals on the prospects in the sector of aluminium
for Chinese manufacturers. The company's experts are sure that the growth in supplies of «winged
metal» no stop, which means that the resource will continue to become cheaper. «Despite
the fact that for most producers the world aluminum prices have crossed
the threshold of profitability for Chinese enterprises (in particular — located in
the Western provinces of the country, where cost of production is less high) price
the bottom has not been reached» — say the experts of the information provider. «So
we believe that production growth in the sector will continue and will exceed
last year's figures by about 12% (moving from $ 22.3 million
tons to 25 million) to comment on their expectations of the representatives of the «Antaike».
Analysts of the news Agency noted that
despite the low quotation of aluminium in the markets, large manufacturers from China
(unlike the European, Australian and American colleagues) were not changed in
the near future do not plan to adjust their own production volumes
products. According to experts, such measures ran only a few small
companies whose production capacity does not exceed 5 thousand tons of metal
a month and not have a significant impact on the overall situation in the sector. When
some of the major market operators in the last few years invested
funds in the construction of new production enterprises in West China
Republic, where the price of electricity (a major cost in aluminum
production) is much lower than in other regions of the country. According to
experts China, the commissioning of most of these plants are planned
2013−2014. «And this time we are not talking about some few hundred
tons of «excess» of aluminium per year, and about 3−4 million tons, which, because of more
low production costs, will bring to the market a very significant imbalance»
— share expectations of Chinese analysts.