Non-ferrous metals will go up in the second quarter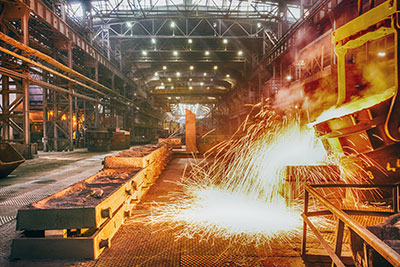 Non-ferrous metals, whose prices on the world trading
sites last months show their lower bounds or just «treading water»
in side trends away from areas of high profitability level, will
gradually go up. This opinion was expressed by analysts of the British company «Barclays
Plc» is the largest player on the global Finance market with a wide net of offices
all over the world. «Descending vectors of graphs on non-ferrous metals exhausted
energy, and with the II
quarter about these resources with a high degree of probability
to predict uncertain, but, nevertheless, expressive movement in the direction
appreciation» — say the representatives of the British conglomerate.
The experts at Barclays said that the projected
the jump in consumer interest in products of nonferrous metallurgy from
Chinese buyers, most likely, will not. «Automakers and
manufacturers of home automation from China will continue to expand
procurement of non-ferrous metals. However, because of the decision of the Chinese government to revise the scope
infrastructure investment and the slowdown in the Chinese market
real estate, operators of the sector can only rely on a gradual
(and not dynamic) market recovery," say the specialists of the British
of the company.
A similar opinion was expressed by the experts of another major financial
structure that tracks quotes of the lots in the commodity funds — a German multinational
the company «Deutsche Bank». In particular, experts from Germany stated: «Neutral
traffic graphs on the prices of non-ferrous metals may soon be replaced
insignificant growth of quotations caused by wave coating positions. However, the long-awaited
the Chinese influence on the movement of graphs (in the framework of the replenishment of
consumers China), apparently, is not as bright as expected
previously.»
Meanwhile, the current — on 18.03.2013 year — weighted average
the prices of basic non-ferrous metals (according to the analysis of quotations of the leading world stock exchanges)
are as follows: aluminium — 1978 U.S. dollars per tonne, Nickel — 16686 $., copper
— 7578; tin — 23150; zinc — lead and 1984 2095 USD per ton.