Base metals are losing in price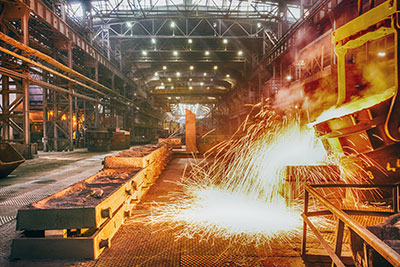 Basic non-ferrous metals on international exchanges
continue to become cheaper. So the weighted average cash price of aluminium by Tuesday night
26 Feb «thin» (relative to the figures Monday) at 1.65%, to 1971
US dollar per ton. The price of Nickel decreased by 1.1%, reaching the level of 16525
USD/
t.
The same percentage fell copper and lead, whose prices were fixed at
indicators and 7785 $ 2281. respectively. The least regression of indicators of
basic non-ferrous metals on this day showed zinc and tin whose prices have weakened
just 0.5%. The cost of the first of these resources when cash settlement is focused
at around $2070 per 1000 kilograms, the second — ranged metric 23175 us
dollars per ton.
According to analysts, the downward trend in prices
for non-ferrous metals due to several macroeconomic factors. The most important of
negative dynamics of the value of the Euro against the U.S. dollar: in the balance
this currency pair observed a record-low (a tenth of January) quotes
European money — at the level of 1,305 USD for 1 Euro. A «behavior»
currency units, in turn, is the market's reaction to news about lowering of expectations
GDP in the Euro area and news on the parliamentary elections in Italy, which
can turn to Republic is even more complicated political situation than
before the re-election of the government.
Another important factor in reducing prices for non-ferrous
metals — the lack of a long-awaited signs of revival of demand from the Chinese
buyers with a parallel increase of the surplus of resources in warehouses. «Contrary to forecasts
analysts are counting on a new beginning of a cycle of replenishment of consumers
from China at the end of holidays, significant changes in the Asian sector
7 days have not shown» — commented current situation of the traders in the market of nonferrous metals.
«In addition, for the near future businessmen from China look without
much optimism, evidence of which is the purchasing managers ' Index (PMI),
published recently by specialists of "HSBC Holdings plc". In February, its level
was 50.4%, which is the lowest level for the period from mid-autumn
last year» — sums up the experts.