Volgograd plant of special steels being tested by the Aviation register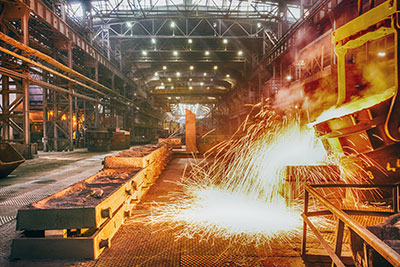 Metallurgical plant «Red October» (Russia,
Volgograd) — the largest producer of special steels market in the CIS — is
check the Aviation register of the Interstate aviation Committee. The Commission organized the leadership
enterprises in the procedure of obtaining a certificate giving the holder the right
to produce critical parts for civil aircraft.
In the process of inspection, the Commission held
on the production capacity of the plant and visited the site of the control
trials, which assessed the quality management system at the enterprise, checked
compliance with the metrological standards, conducted an analysis of the various shops of the plant
for compliance with the requirements of the precision manufacture of materials for aircraft construction.
After around 3 days of checking, the Commission sent the materials inspection in the division
accreditation by the Aviation register.
Here documents check, and, if so, will give the plant the appropriate
certificate.
The aviation register of the Interstate aviation
Committee — international (12 CIS countries) non-governmental organization
which monitors the implementation of changes in the design of aircraft, monitors the compliance of
these adjustments to the requirements of the technical documentation, the standards of reliability and safety regulations
for aircraft. The structure is organized in 1991 instead of the previously worked in
this direction of the organization «Gosavianadzor USSR» ceased
existence after the collapse of the Soviet Union.
The factory «Red October» — the largest operator metallurgical
market of Russia — was founded in 1897. During world war II the plant was
completely destroyed, but a few months after that, the plant resumed
production. Already in the 80-ies of the last century, the power plant could annually produce
about 2 million tonnes of special grades, but after the collapse of the USSR, the average annual
production figures decreased significantly. However, now the plant produces
about 1/3 of the total stainless steel market in Russia and produces more than 3000 varieties
rental of 900 different brands of metal — carbon and alloy tool,
spring-spring, structural, heat-resistant, bearing steel and other
alloys for special purposes.