At the GOK Mikheevskogo copper Deposit set flotation and grinding equipment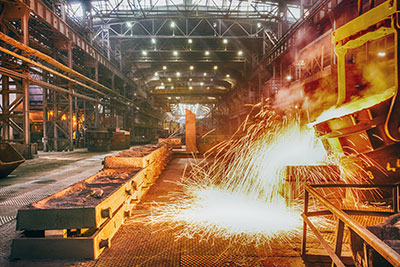 On GOK Mikheevskogo porphyry copper-gold
field crews of installers have begun the installation phase of the flotation machines (equipment
to separate the components of crude ore) and components gyratory crushing
machine (machine for grinding rocks). This is the next stage (and is already one of
final) on the way to the commissioning of large-scale projects of the Russian
industry mining and mineral processing.
Miheevskoye field is among the 50
the largest deposits of copper in the world, and mine, built on its base (one of the most powerful
in Russia), will process about 18 million tons of copper ore a year with the release of
up to 270 thousand tons 22% concentrate. The described field is located in
The Varna district of Chelyabinsk region (about 250 kilometers from the regional center). Stocks
ore of the red metal in the bowels of the land, according to preliminary estimates, amount to
400 million tons. In addition to copper land Mikheevskogo fields contain
a certain amount of precious metals — gold and silver.
Implementing the project, ZAO «Russian copper company» (Ekaterinburg)
— one of the largest suppliers of copper Russian (with a share of about 20%) and
the world (about 1%) of the market of nonferrous metals. Work on the project organization
started back in 2009. Running the same capacity of the GOK in operation management planned
at the end of 2013. «Machine "Metso Minerals" (crushing equipment) have already been delivered
to the place of installation, and "Outotec" (supplier of flotation) will perform the entire volume
their obligations no later than may of the current year» — commented the course of the installation
one of the managers of the project — Alexander Lukyanov. «So, we plan to finish
the installation according to the plans» — adds a representative of copper
GOK.
Today the copper factory employs about 700 workers
construction specialties. After the start of Mining, the company will
to work about the same number of employees, some of which the user
«Russian copper company» has already begun to recruit from residents of nearby communities
points.