The court once again rejected the claim of Norilsk Nickel for commodities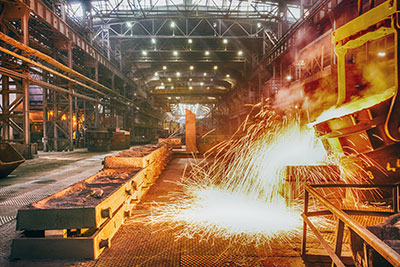 The Moscow arbitration court after the hearing
held in the beginning of the week, rejected the claim of representatives of MMC
«Norilsk Nickel» to an employee of the Federal Agency for subsoil use (FAN)
Russia. This time we are talking about the claims asserted by the company's lawyers in
against decisions of the competition Committee «of the Committee» on the implementation of the rights
the development of the Deposit «Norilsk-1» (the southern part). Thus,
judge of the capital confirmed that the contest to determine the licensee's production
Nickel, copper and cobalt on the above-mentioned land held in June 2012
year was held the Fan under the current legislation of the Russian Federation and the winner
event «Artel starateley Amur» — was established by Commission fair.
However, in the government of Russia, these results are still not approved
therefore, market analysts do not consider the decision of the Metropolitan court final
with the victory of «the Farm».
The Deposit «Norilsk-1» (part three
the largest deposits of the Taimyr Peninsula) is geographically in
Krasnoyarsk Krai of the Russian Federation. The bowels of the land was investigated by geologists
in the nineteenth
century
however, the presence of rich Nickel and copper ore in the region was established only in the 20's
years of the last century, and the construction of a plant for the extraction of these resources
started only in 1935. According to preliminary data, in the southern part of «Norilsk-1»
contains more than 370 thousand tons of copper, about 270 thousand tons of Nickel, about 12,000
tons of cobalt and more than 500 kilograms of platinum group metals. In addition,
the area of possible extraction of lead, zinc, mercury, iron ore, coal, and nonmetallic
resources, coal, gas and oil.
As mentioned above, the «Committee» held a tender
the plot in the middle of summer last year. Part in the fight for the asset, then
took two players in the commodity market — «Norilsk Nickel» and «Gang» of GK
«Russkaya Platina», which, according to the results of the contest and went to the field. However
the losing side refused to accept defeat, and lawyers «Norilsk Nickel»
sent a package of claims in a number of instances, with a request to consider the lawfulness
solutions FAN. In the Russian Government were also sent letters with a request to «restore
justice» in the «Norilsk-1», where it was decided to defer
the outcome of the contest is «to ascertain all the circumstances of the case».