UC RUSAL reported on the production of aluminium in 2012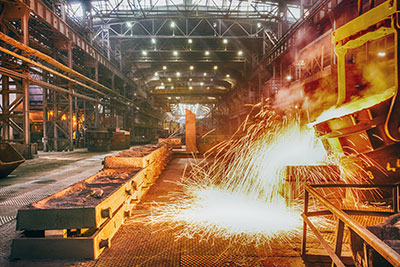 The press center of the Russian aluminum giant
United company (United Company) «RUSAL» has published a report on the outcome of the
capacity of the enterprise last year. According to this document, for the 12 months
on the organization produced 4, 173
million tons of aluminum. Despite a two-percent gap from last year
indicators in the last quarter of 2012, the overall trend during the reporting period
the company remains positive: UC «RUSAL» has improved their own results on volumes
the production of «winged metal», made in 2011 by 1%.
However, other operational metrics accounting
the largest aluminum producer recorded a deterioration of statistics. In
particular, the figures relating to the volumes of extraction of raw material for producing aluminium —
bauxite and alumina have shown a pronounced negative trend. Of
another resource on the UC «RUSAL» last year, received 8% less than
the same period in 2011. As in the statistics of the production of the final product
the most significant decrease of production was in the last quarter of 2012, when
the level of output of bauxite and alumina moved down relative to last year's marks
at 15 and 13 percent, respectively.
Commenting on published statistics, the head of aluminum
of the company Oleg Deripaska said: «the New reality of the aluminium market shows
willingness to increased demand, however the operators is dictated by the need
rational approach to matters of production. We run the optimization program
enterprises where the emphasis will be on producing higher value added».
UC «RUSAL» — a Russian company, was
in Britain. The main specificity of the organization — production of primary aluminium (with
a share of about 10% of the total world market), production of powders of non-ferrous
metals, aluminium powder and foil, as well as the extraction of gallium, corundum and silicon.
In addition, the company itself provides its own resource requirements for
obtaining the above products — including bauxite (rocks, consisting
from oxides of iron, silicon and hydroxides of aluminium) and extracted from them
alumina. In total, shareholders of the group own more than 50 production
assets in Russia, Ukraine, Sweden, Nigeria, Guinea, Australia, Ireland, Jamaica,
Italy, China and other countries in the world.