VSMPO-AVISMA will build the plot of skull melting of titanium in 2013, the year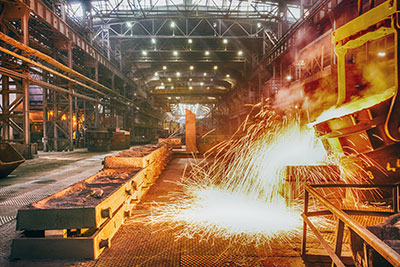 Titanium Corporation VSMPO-AVISMA (Russia, the city
Verkhnaya Salda, Sverdlovsk region) has completed preparations for the construction of
plot scull melting furnaces metal. «The project in full
right, a team of builders and installers selected, contract signed with them» —
commented on the current situation at the facility General Manager
construction lines — Dmitry Akhundov. «The beginning of works on the construction of the line is scheduled
in may 2013, and by the autumn we hope not only to complete the construction
objects of the site, but to begin commissioning of equipment for
skull ingot production. The first melting of titanium on the new units
I hope to give in 2014» — summed up the report on the status of the construction supervisor
project.
Skull melting furnace — modern EAF
the equipment for smelting high-quality (no
impurities with precision and maintaining the composition of the alloy) ingots and castings. The principle
units operating on this technology, is based on the use
as of the crucible (mold for pouring molten mass) «crust» of the refiner
composition — the so-called skull (from the French word «garnissage»,
translated as the phrase «protective layer» or «veneer»). This method of processing
allows you to receive large amounts simultaneously heated to the required
the consistency of metal which, in addition to the above advantages, allows the workpiece
excellent performance on smooth, even when casting very large parts.
Specelectromechanika (namely in this branch of metallurgy
traditionally include skull technology) is widely used not only in
the production of titanium and alloys on its basis. Equipment operating on this
the principle has proved to be excellent on the lines of the production of blanks from other
highly reactive metals (zirconium and vanadium), as well as the manufacturing
castings of compositions of refractory elements (including molybdenum, niobium,
of tungsten). «VSMPO-AVISMA», which produces a wide range of heat-resistant and alloyed
alloys, I believe: land skull furnaces will help the Corporation to expand into new
level of quality products to achieve higher volumes
production and significantly expand the range of products offered to clients.