Norsk Hydro ASA will carry raw materials for the production of aluminium from Brazil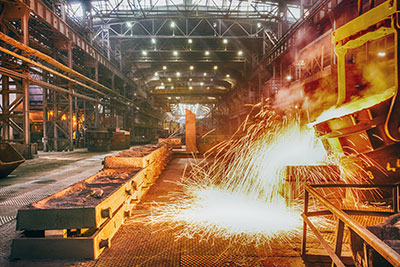 Raw materials for the production of aluminium — alumina and bauxite —
the company «Norsk Hydro ASA» (Oslo, Norway) will buy for their Asian
plants in Brazil. «We've tried (small scale) to deliver ore to
our capacity in China from South America at the end of last year," says
the decision of management to adjust the supply chain Executive Director
Norwegian enterprise Svein Richard Brandtzaeg. «We then decided
cooperation with Brazilian suppliers of bauxite and alumina very best,
we see positive prospects of such purchases today," — said the head of «Hydro».
Earlier in the international specialized media reported that
in IV
quarter of 2012, the aluminum division «Norsk Hydro ASA» managed effectively
to optimize the chain of production-distribution (mainly according to
representatives of the organization — due to the supply of alumina and bauxite from
Brazilian mining companies). So on the official website of the organization
that were in III
quarter of last year, the aluminum company suffered losses in the amount of NOK 19 million.
(NOK). And in the next quarters of the year (when was organized
pilot delivery of ores from South America), despite the absence of positive
dynamics in sales, the company received a profit of $ 138 million.
«Despite the surplus, the global aluminum market in China is still
there is a lack of bauxite and alumina. To compensate for this factor
we have to buy raw materials in Brazil, and we'll do it as long as these
deliveries will be economically viable," — said the representatives of the Norwegian
the Corporation today.
«Norsk Hydro ASA» — one of the largest players
world market of non-ferrous metals and hydrocarbons. Main
specialization of the company — production of gas, oil and aluminium production (in this
industry «Hydro» among the three leaders on volumes of production of finished products).
Organization's business covers more than 40 countries in the world where the enterprises of the Corporation
has about 22000 employees. Annual revenue ranges
the range of 10−15 billion dollars.