Prices for rare earth metals may vary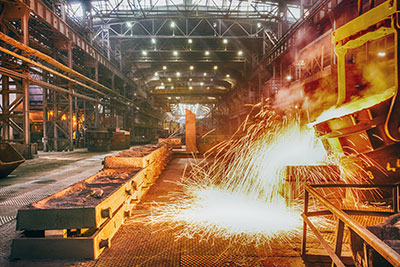 In the near term prices for rare earth
metals (REM) in Russia can change. To such conclusion analysts of the market
after receiving the news about the emergence of a new domestic operator
the sector, which will produce about 100 tons of rare earth metals per year.
It is a joint project of CJSC Dalur (Russia, Kurgan region, Dalmatovsky
district) and JSC «Hydrometallurgical plant» (Stavropol territory, Lermontov).
The first of the above companies will extract rare earth metals from
products leaching in their own factory for the extraction of uranium,
and the second is to carry out subsequent processing.
In the world annually produces about 100 thousand tons of rare earth
metals, 95% of whom were the products of Chinese manufacturers. Using
the benefits of a monopoly on the market, the PRC government has been making several resource-dependent
States «dictatorship», quaterra exports and adjusting for the cost of REM
its sole discretion.
About the fact that the market for rare earth metals coming
changes and market experts began in early February when the Government
The Russian Federation has approved the program of Ministry of industry regarding the production
REM. Under the terms of this document, in projects for the extraction and processing of rare earth
items in the next 7 years will be invested 147 billion, part of
which (23,4 billion) — will be transferred from the state budget. As
confirmation of the assumptions of analysts about future changes in the specialized media
there is another news: this week (February 19) at JSC Dalur started operation
new equipment to extract rare earth from the waste of uranium ore (as
associated production). Although the volume of production, which management
the company has plans to release its capacity on the global scale very
modest (less than 1%), the fact of appearance of the «first signs» in the sector — a sure sign
the reality of the intentions of the Russian government to contribute to the revival of rare earth
industry in the country.
Rare earth metals are 17 elements: gadolinium
(Gd), holmium (Ho), dysprosium (Dy), europium (Eu), ytterbium (Yb), yttrium (Y), lanthanum
(La), lutetium (Lu), neodymium (Nd), praseodymium (Pr), promethium (Pm), samarium (Sm) scandium
(Sc) terbium (Tb), thulium™, cerium (Ce) and erbium (Er). Despite its «exotic»
the name, most of the REE are widely distributed in the earth's crust (for example, tungsten
found 165 times less). However, due to the complex production and due to the narrow
the specific application rates for these products are kept at a very high level (for example,
the average cost of EU over the past two years has never fallen below $ 4500
dollars per kilogram).
Basically REM is used in optoelectronics, atomic
technology, chemical industry, electronics, instrumentation,
metallurgy (the production of special steels and the manufacture of heavy duty magnets) and
in other industries.