Kingash Nickel project released new details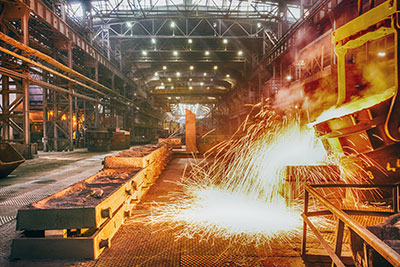 In the Russian mass media appeared
new details regarding the development of events around the Kingash Nickel project
— joint development UK «Intergeo» and administration of Krasnoyarsk Krai in
the construction in the region of a powerful complex for mining and processing of cobalt-copper-Nickel
ore. According to specified data, construction work on the site of the future Mining
will start in the next year, commissioning is scheduled for 2017
year, and a full load capacity of project managers do not expect
later than 2022.
«The project is so massive that to compare it in terms of the
the finished product can only Norilsk Nickel manufactures and
copper» — describe the plans for the construction of representatives of mining
company «Kingash». «Here — with concentrator — will annually go
more than 530 thousand tons of copper-Nickel concentrate» — says the figure of the head of the service
customers of the organization — Galina Kulakova. «Therefore, despite a decent
the amount of investment needed to run the capacity of the local Treasury
budget will quickly feel the positive aspect of the presence of such a large
enterprise. Only in the first decade of tax payments on assets of kingashskaya
the project will make more than 58 billion rubles. In addition, the extraction and processing of
non-ferrous metals will be in demand almost 2000 people that the economy of the region,
shortages of highly profitable companies is a big plus» — concluded
the representative of management of Kingashskaya GRK.
Described above the complex for mining and processing of cobalt-copper-Nickel
ore will consist of several decentralized facilities. In particular, raw materials,
produced in three quarries Kingash ore cluster, will be the primary
the processing cycle of a mining and processing factory, located in
the immediate vicinity of the Deposit (in the Sayan district). Then
a concentrated mass will be sent to the metallurgical plant, which
will be built in the framework of the project in Zelenogorsk. And at this company
enriched raw material to be smelt expensive and demanded by the market colored
metals — copper (about 15 thousand tons per year) and Nickel (45 thousand tonnes).