Machine shop of VSMPO-AVISMA Corporation will be milled titanium parts for Airbus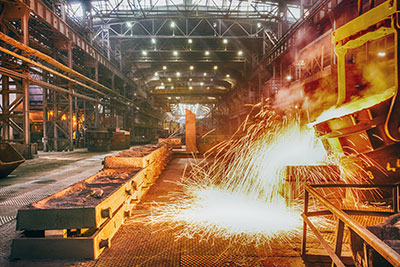 The management of the Corporation «VSMPO-AVISMA» has agreed with
representatives of the «Airbus» about the deeper machining parts from
titanium for aircraft manufactured by the international aircraft manufacturer.
We are talking about pre-milling cast on the capacity of the Russian
Corporation blanks for chassis of aircraft «A-380» — the largest in
the history of the serial aircraft wide-body jet liners
passenger traffic.
Early forging of a titanium alloy (immediately after
casting and minor posilicano Stripping on the capacity of verkhnesaldinskiy
plant) were transported in the American city of Tullahoma (Tennessee), where experts
company «Aerospace Systems» performed the bulk of the metal. New
the agreement between the parties, roughing titanium billet wheels will
be carried out by workers «VSMPO». And abroad details will be sent
with only a slight allowance to the finished size of the chassis.
New terms of cooperation will bring to the customer and
the by a number of significant benefits. First and foremost, we are talking about weight reduction and physical
volume sent abroad. According to representatives of the Russian
Titan company, each casting wheel after the roughing losing weight (in
depending on the configuration of the product) from 700 to 1,600 kilograms of titanium. Implementation
pre-treatment «at the place» will allow the parties to optimize logistics
costs and reduce losses of titanium (due to the possibility of melting preservando with
the details of the mass). In addition, the production chassis will be for «VSMPO» more
best, as the customer will pay the amount of laborious work
higher value added.
«VSMPO-AVISMA» — the largest manufacturer of titanium
the alloys and products of the «winged» metal in the global market. Partners
corporations are more than 300 companies from 48 countries, among which are
industry giants such as Boeing, Rolls Royce, «SNECMA», the aforementioned «Airbus» and
many other organizations on a global scale. Recently Russian technologies, which owns
the company announced its intention to sell part of the shares to private investors.
Now the question of the alienation of an asset is under negotiation with
state authorities control the proper implementation of antitrust
the laws of Russia.