This year Titanium valley will receive from the regional budget of 500 million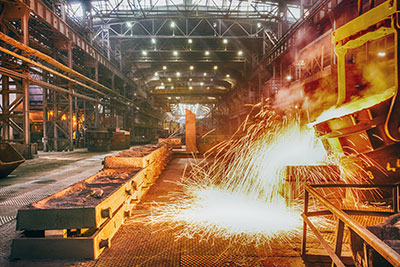 The head of administration of Sverdlovsk region
— Yevgeny Kuyvashev ordered about investing from the local budget in
the construction of a special economic zone (SEZ) «Titanium valley» 500 million.
rubles. «The favorable development of events the money to the accounts of the management funds
the project company will be available soon» — promise to the
of the regional government.
Earlier it was reported that the government
Russia decided to help the Sverdlovsk region in the financing of the «Titanium
valleys» by means of the Federal budget. 10 days of December 2012
The Ministry of economic development of the country plan was approved receipts
funds and the share investment in the project from different budgets. In particular,
it was decided to take over the original base amount of investments the amount of 7.67 billion
rubles. Of this money, 1.3 billion will be borrowed funds, which
«Titanium valley» to lend to banking institutions (presumably — «Vnesheconombank»
or «Sberbank of Russia»). The remaining figure will be divided into two almost equal
parts: 49% of the amount will be paid from the budget of the Sverdlovsk region, and most of it
part (51%) will invest in the SEZ from the Federal Treasury.
SEZ «Titanium valley» (Verkhnyaya Salda
Sverdlovsk region) is an industrial platform, providing its residents with special
conditions for taxation and customs duties. According to the organizers of the project
on its territory (more than 580 hectares) are concentrated industrial structure
aerospace complex (including producers of titanium products and its
alloys), companies from the fields of engineering, organization, specializing
in the manufacture of building materials and other industrial enterprises. In
total in the «special area» plan to attract (according to different sources) from
35 to 65 residents.