Metal rolling: what is its significance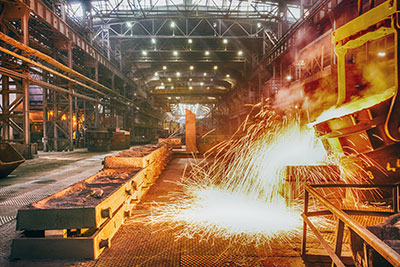 Rolled metal is
Product obtained by careful processing of iron ore. It is inseparable
Is connected with the process of rolling production, that is, with the rolling of steel or other
Materials, and with the receipt in the future of a variety of products and semi-finished products.
The main types of metal are:
Billet (semiproduct), rolled pipes, machine parts (these are the axes,
And drills, and wheels, etc.) There are often used in this sphere of production
The concept — the assortment of rolled metal. It includes in-depth information on the
Rolled products — their exact size, the aggregate have completely
Different sizes, as well as the shape of the profiles (the shape of the cross-section of the
Products). Metal products are divided into three groups:
1. Sheet metal, to which the
Roll, strip, sheet, is divided in turn into: hot-rolled thin,
Cold rolled and hot rolled thick.
2. High-quality rolled metal can be shaped and
plain. The first includes a strip of a flat section, a square and a circle. it happens
Also shaped metal products of narrow special purpose (this is the rails, and
Profiles of the oil industry, and shipbuilding profiles) and the traditional general
Consumption.
3. Pipes that are divided according to
Forms. The most common are round ones. They can be seamless and welded. TO
The rest may include profile sections and sections with an alternate size.
As for the rolling of steel, she
Is done in two ways. The initial material in the first case is
Ingots. Initially, they are heated and rolled on special pressing
Machine tools. Then, from the surface of the sheets, all the defects are removed, the steel is again
Heat and produce the rolling of the finished product.
The technique of the so-called
Continuous casting in special machines. Then comes the same stage
Rolling the finished product, as in the first case. However, in comparison with
Previous, this method of rolling has significant advantages. One of
The main thing can be considered the fact that the production of rolled products here goes continuously
Of liquid metal. This is especially important for non-ferrous metals.
If the rolling of the high-quality metal is affected, then
It is worth outlining the main operations of this process, such as, for example, heating up to
1100−1250 ° С, cutting, cooling of rolled products, elimination of all defects, inspection
Finished product and its dispatch, etc. All operations are carried out on a special
Created rolling machines.