In CRU has estimated the volume of production of stainless steel in 2012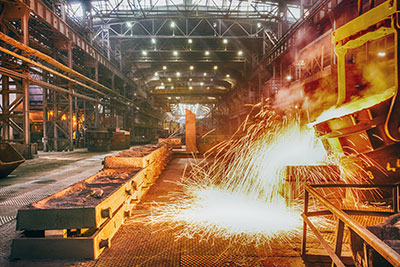 IN CRU
(«Commodities
Research
Unit»,
London, United Kingdom) summarized the results of last year volumes
the stainless steel production on a global scale. As shown
statistics English analysts, numbers, 2012 only slightly
exceeded pozaproshlogodnie indicators. So for the last 12 months in the world
produced 34.2 million tons of stainless metal, which is only 2.5% more
than in the same period of 2011.
According to the observations of experts CRU, the fastest in 2012
«gaining momentum» South African metallurgists. During the reporting time period from
production capacity of this region was obtained by 18.2% stainless
steel more than last year. In the second position in the growth of production
corrosion-resistant metal in the «Commodities Research Unit» was the Asian producers
gained +3.7% compared to last year's figures. Close the list of British analysts
American and European manufacturers, whose data showed
a negative trend (-1,2% and -1.6%, respectively).
CRU
— a major consulting Agency, working in the international metals market (in
including stainless steel, Nickel, copper, aluminum), fertilizers and mining products
enterprises. In addition to the head office in London, the company has subsidiaries in
the cities of Beijing, Mumbai, Santiago, Sydney and Pittsburgh. The state organization
employs more than 200 economists, engineers, management consultants, metallurgists,
chemists, geologists and journalists, providing clients relevant
the business information.