Norilsk Nickel had a "smart" oven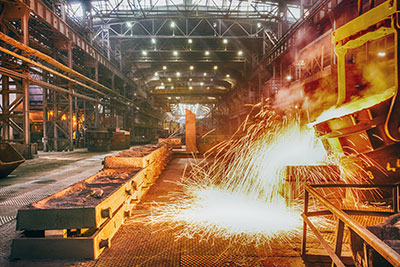 On one of the enterprises of mining and metallurgical
company «Norilsk Nickel» running tests of intellectual
automated control system for the Vanyukov furnace. If «running»
equipment is successful, the company will be able to significantly reduce the cost
the production process: «intelligent» system for the operator opens the furnace more
wider and more convenient range for handling controlled data. It gives
the user with the ability to significantly reduce the consumption of technical gases and efficiently (in
depending on the situation) influence the quality of downloadable raw materials. In addition,
new ASU plant will have the opportunity to minimize the loss of the finished product —
lost wax casting of non-ferrous metals.
OAO GMK Norilsk Nickel is a modern vertically integrated
enterprise specializing in the extraction, refining and smelting ores
non — ferrous and precious metals, Nickel, copper, cobalt, gold, PGM.
The organization is the largest operator of the mining sector in Russia and
is among the largest players in the global minerals market.
New automated control system for
Norilsk Nickel is developed and installed by the professionals of the company «the Sum
technologies» (Saint-Petersburg, Russian Federation). The device works on the platform
Gensym G2® is a universal «processor logical conclusion», is able to
real-time to optimize the work of staff in forecasting,
diagnosing and resolving problems in the management of machinery or equipment.