The Finnish producers of stainless steel in relation to America's Napoleonic plans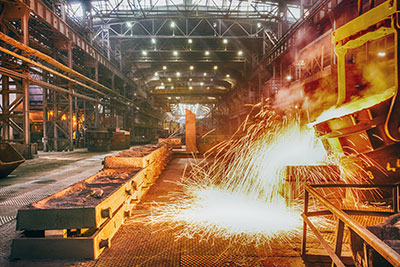 Manufacturers of stainless steel
Finland expects to get control over a bigger part of the market
special steels USA. In particular, the representatives of metallurgical companies «Outokumpu»
(the city of Espoo, South Finland) announced plans to increase the percentage
the presence of stainless metal
own production in this geographical area about 80% (to
a quarter of all sales in the segment instead of its current share of 14%). And,
it seems to start to strengthen its position in the U.S. management «Outokumpu» plans «don't
fish or cut bait». «Implement a program for the development of a larger portion
us market stainless steel alloys we expect in the next 2 years» —
commented on the terms «conquest» of the United States the head of the local
Department of Finnish corporations — Michael Wallis.
«Outokumpu» — the largest player
global stainless steel market with a strong network of offices in 40
countries of the world. Previously, the organization owned a number of mining assets and resources
produced a wide range of low value-added products. However, later owners
the company got rid of most of the enterprises in the commodity sector, leaving
investment portfolio of (mostly) production with high added
value. Today the main products «Outokumpu» — sheet, plate, bar stock
rental, rebar, pipe, fittings and other products from special grades of steel.