The deal on the stainless steel division of ThyssenKrupp was the final stage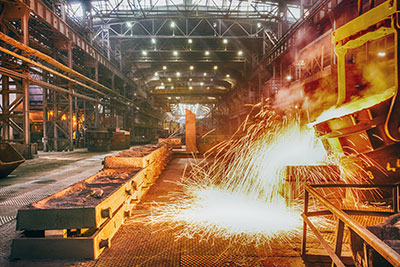 The transaction for the sale of stainless steel division
ThyssenKrupp (we are talking about manufacturing facility Inoxum of the German company) took place
final stage: the legal acquisition of the Finnish group Outokumpu — after
a couple of months of finalizing the details took place.
Recall: the previous owner of the above-mentioned stainless
production company ThyssenKrupp and the new owner of the asset — Outokumpu —
agreed on conditions of sale of Inoxum at the beginning of last year. In refined
later agreements of the parties meant that the Finnish steel
the Corporation will pay the German owners of the company the equivalent of 1.31
billion U.S. dollars. In addition, the buyer undertook to take on debt
load Inoxum (about $555 million at the end of the middle of last year) and promised
provide the seller with a loan in the amount of 310 million USD. A number of circumstances prevented
the parties to quickly implement the merger. In particular, the prohibition of the antitrust
the European Commission has delayed this event until the end of last autumn, while
in Outokumpu agreed to get rid of a number of core assets.
«Despite the measures taken by the European Commission measures to protect
interests of consumers, the impact of the "new" Outokumpu at the situation in the sector
stainless steel will be a huge» — commented the experts of the industry.
«The contract allows the company to take a leadership position in the field of metallurgy
with 40−50 percent of the impact on the European market and approximately 12 percent stake
the world total production. In light of the tangible savings on resources, which
will give the Corporation ownership of enterprises for extraction of raw materials for production of stainless steel,
it is important trumps» — analysts say.