Selling titanium monopoly was in the top 10 deals, according to Forbes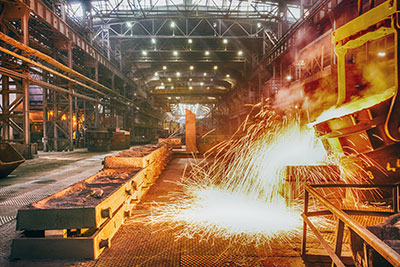 The sale of shares of Russian titanium monopoly
«VSMPO-AVISMA» were the ten largest deals last year, according to Forbes
in the ranking of mergers and acquisitions. The contract is estimated at 965 to 970 million
USD «capitalist Tool» gave 9-th line of the leaderboard.
Recall: in late autumn 2012 present owner
titanium holding — Manager of the state Corporation «Rostehnologii»
— decided to sell part of the securities portfolio «VSMPO-AVISMA» private
investors. The rationale for the transaction was identified difficulty with the service
of loan taken earlier by the company for the purchase of these shares. As reported
earlier, the agreement on the alienation 45,42% of the portfolio of assets already signed.
It is known that the new owners of titanium monopoly to be two groups of shareholders.
Is existing management of the Corporation (M. Voevodin, A. Mindlin, D. Sannikov, A.
Kislichenko and M. Shelkov, who will share 75% +1 share of the company «Nordcom» (Cyprus)
— official owner of the package), as well as the owners of «Gazprombank» with a share
25% minus 1 share of the Cyprus structure.
The transaction, which is ahead of the scale of the sale of Titan
the corporations have lined up in the Forbes list in the following order: the first three positions
— «Rosneft» bought «TNK-BP» with the transaction amount of $45.1 billion, «Altimo», which became
the owner of approximately 15% of the securities «Vimpelcom» («Beeline») for $3.75 billion, and «Megafon
Investments», bought 14% stake in Telecom operator MegaFon for $2.16 billion
The next five largest sales — «Denizbank» ($3.6954 billion), metalloinvest
(2.5 billion USD),
«The first cargo company» ($1.6 billion), Euroset (of$1.07 billion) and «FESCO»
with the «unofficial» price of $ 1 billion. Closes the «top ten» top deals together
«Avismoj» company «GEFCO», 34 of which cost «the Russian Railways»
in 1,059 billion.